Home Studio Setup That Fits A trolley
A Blog about this travel-friendly studio setup for the past year.
So, I've worked as a guitarist and guitar teacher for 13 years straight and ran a studio business on the side. Ever since the transition to online became more of a necessity I started to develop this urge to turn life around and focus on building a creatively fulfilling and in the end of course profitable studio business. I also had to come to terms with the fact that you just can't do everything at once. I mean, not without sacrificing either the quality of work and your physical and mental health. And with that, joy in life. I've burned out doing so in the past.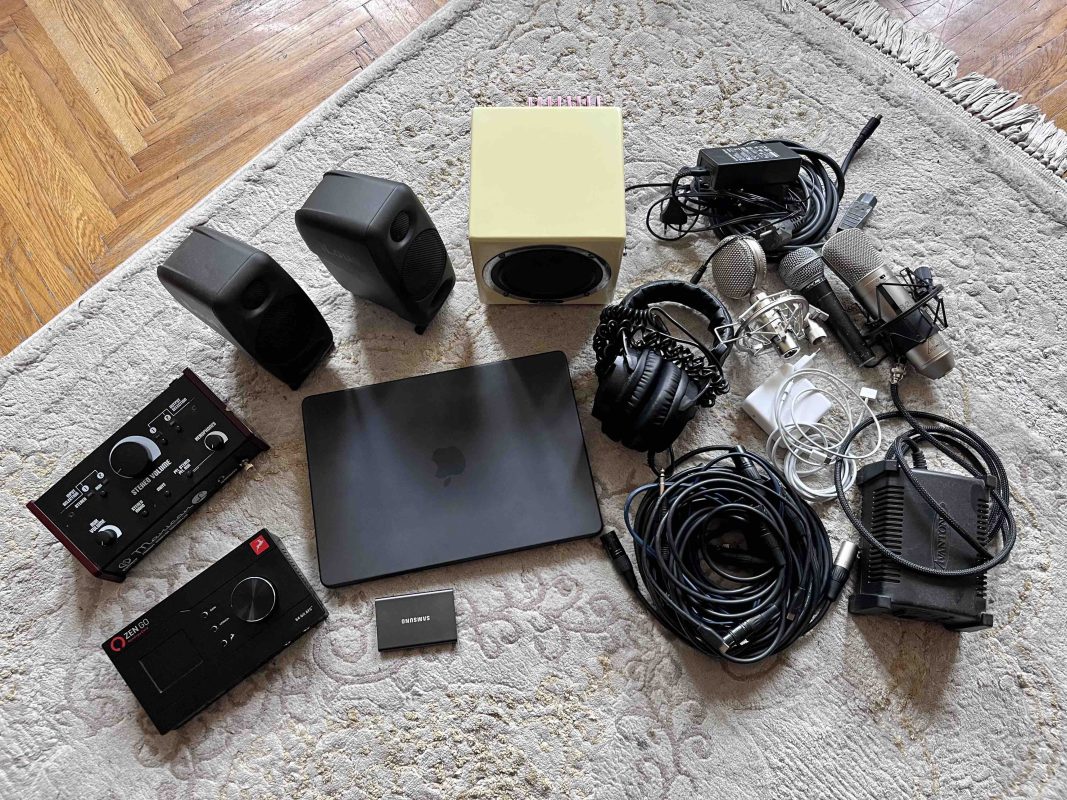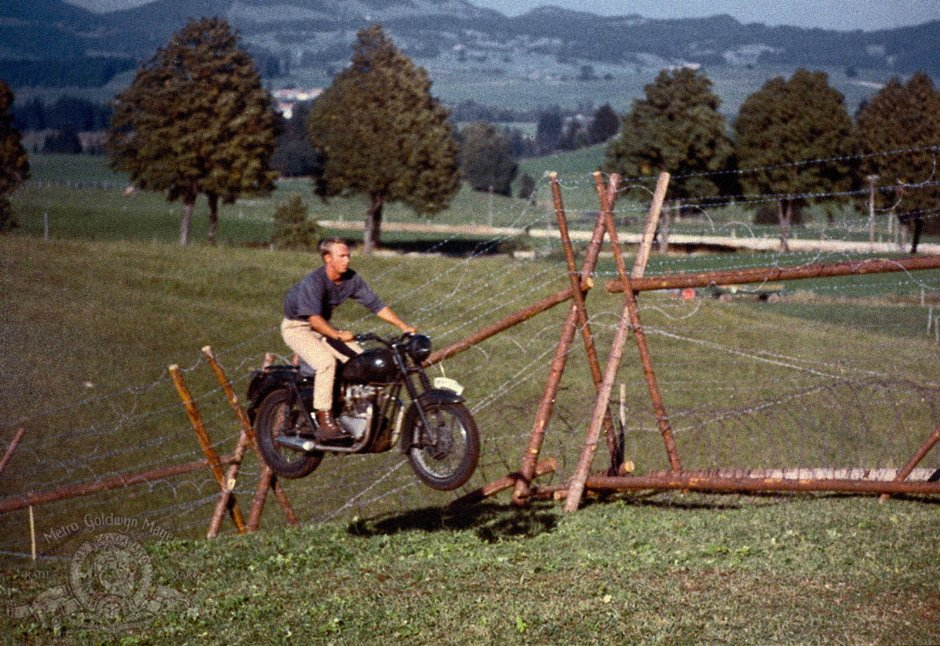 So, in the summer of 2022 I've quit my teaching job and put my music career on hold in The Netherlands. This to jump to a 100% online studio business for a one-year period, a 'school-season' so to say. I would be focussing on developing my online business, content creation and a good round of mental work.
You're kind of wearing a 'teacher' persona after such a while and I wanted to at least be able shake that off and feel who I was again. I've also located myself in the city of Budapest, where I would also operate as a live-guitarist and producer. Budapest is awesome, period.
This jump to this lifestyle felt exciting and was the best decision I could have made, even though there were also losses. Loss of fears, mainly 😉
Go Mobile without Sacrificing Quality
So I needed my studio to 'fit in a suitcase' so to say. Portable, but still complete as a quality homestudio. So when you ask yourself: Ok, what do I need then? What's a music studio exactly in 2023? It needed to be capable of music production, recording instruments, mixing and mastering, and video content creating. It just needed to be good and effective around a quality Laptop. Then, for an online recording- mixing and content-studio consisting of mainly mobile devices, I would need the following:
Basic Needs For An Online Music/ Content-Studio
For surviving alone in the forest, you'll need:
Computer with a DAW
 2 CH Quality Recording Interface
Studio Monitors
Studio Headphones
Microphones
Instrument
Camera + Stand
Smartphone + Stand 
Mic & Instr. Cables / Adapters as needed
Lights
Extra Reality check Monitors
External Screen
Go-to Earbuds for non-critical audio-work
Proper Guitar-Amp (A need)
Devices that live in the 'Studio Trolley Of Doom'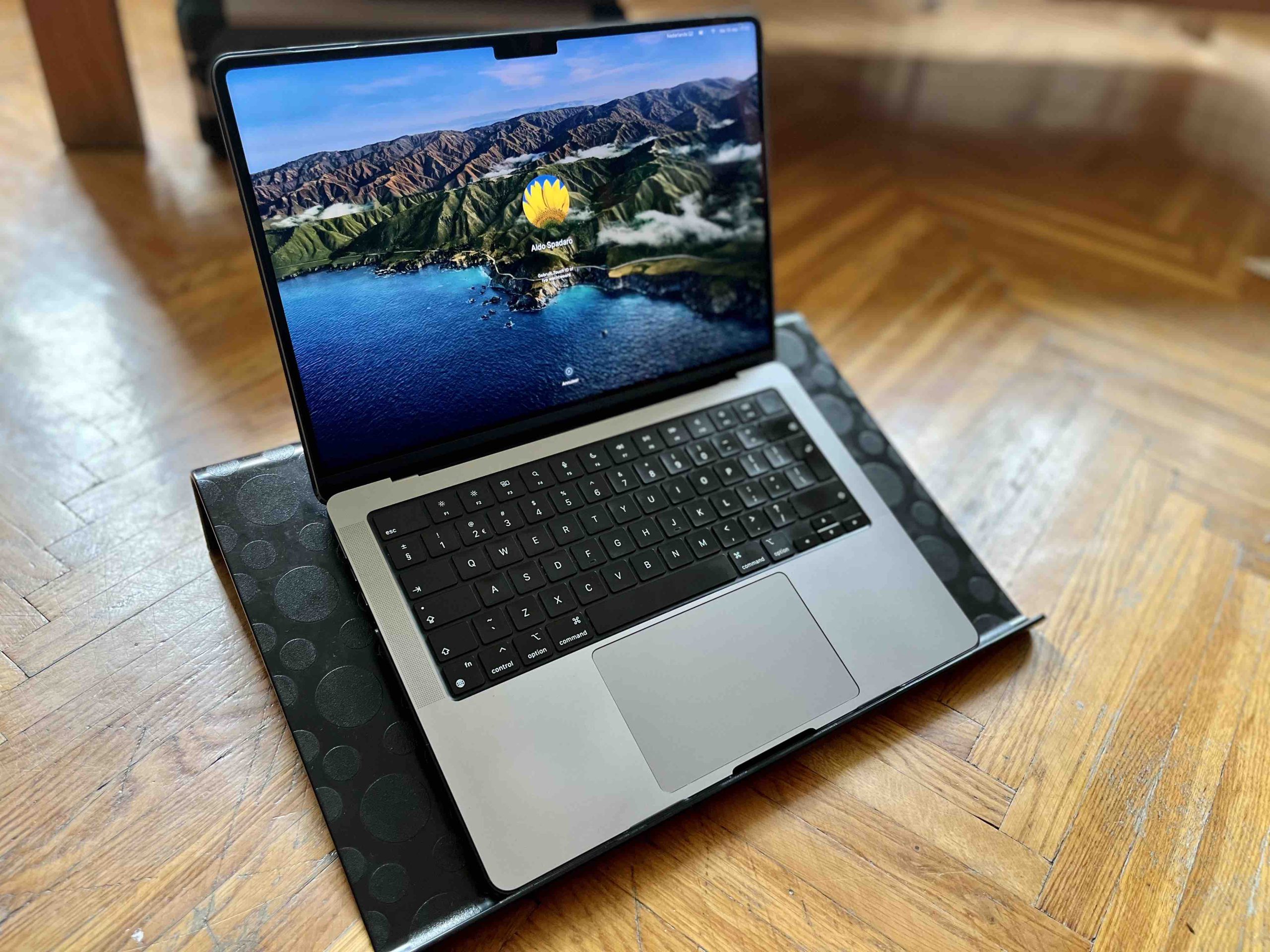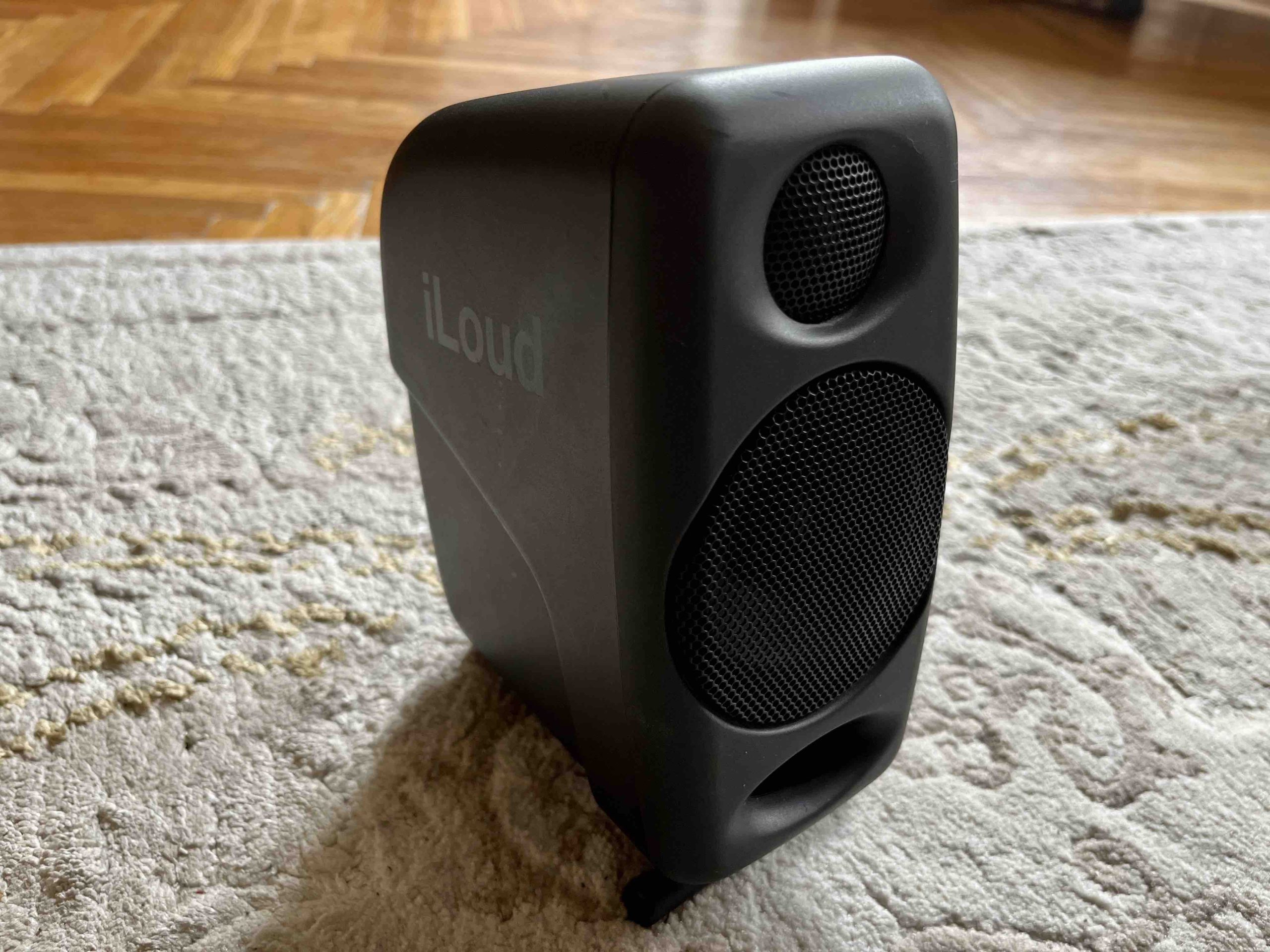 IK Multimedia – Iloud Micromonitors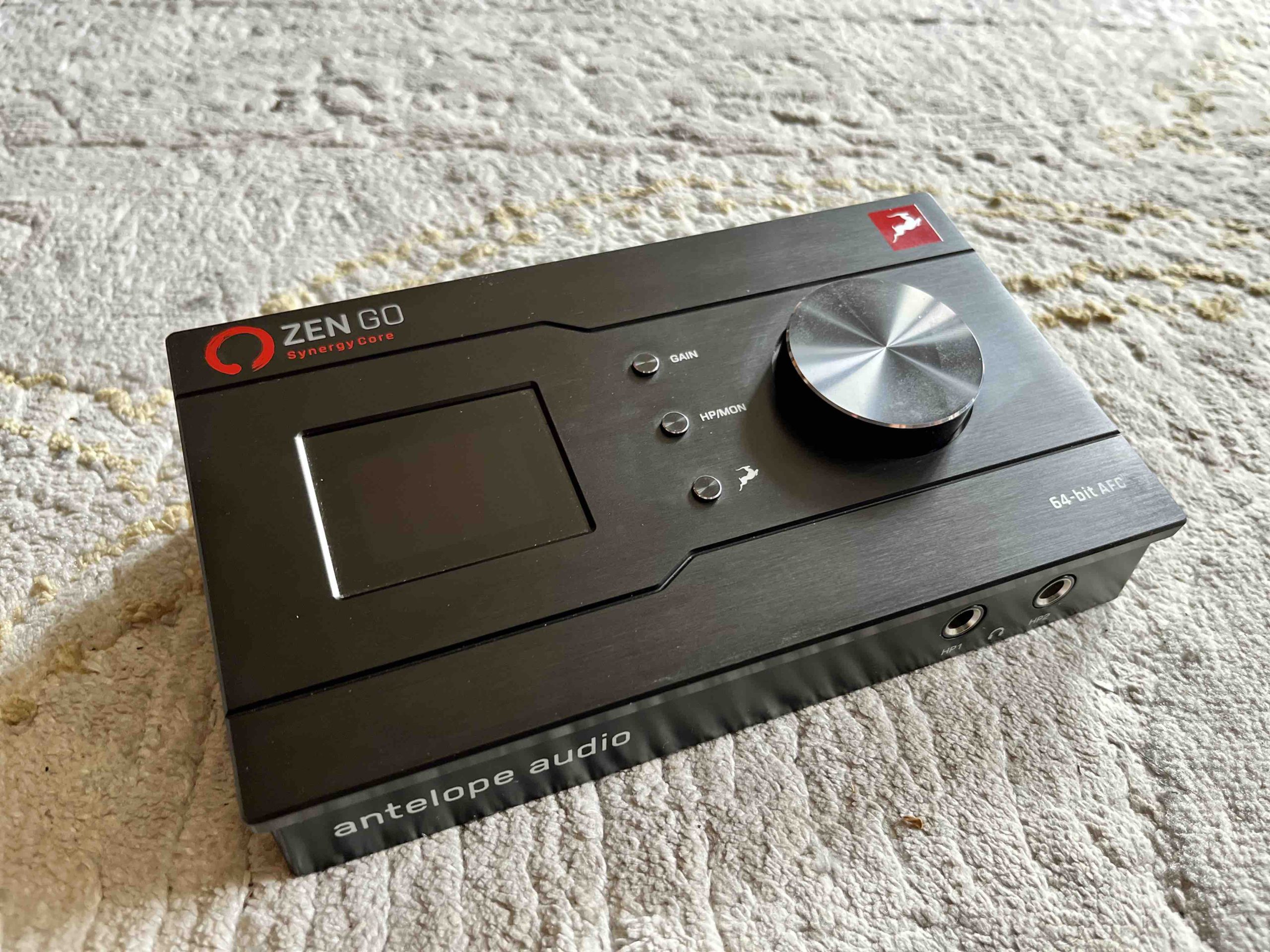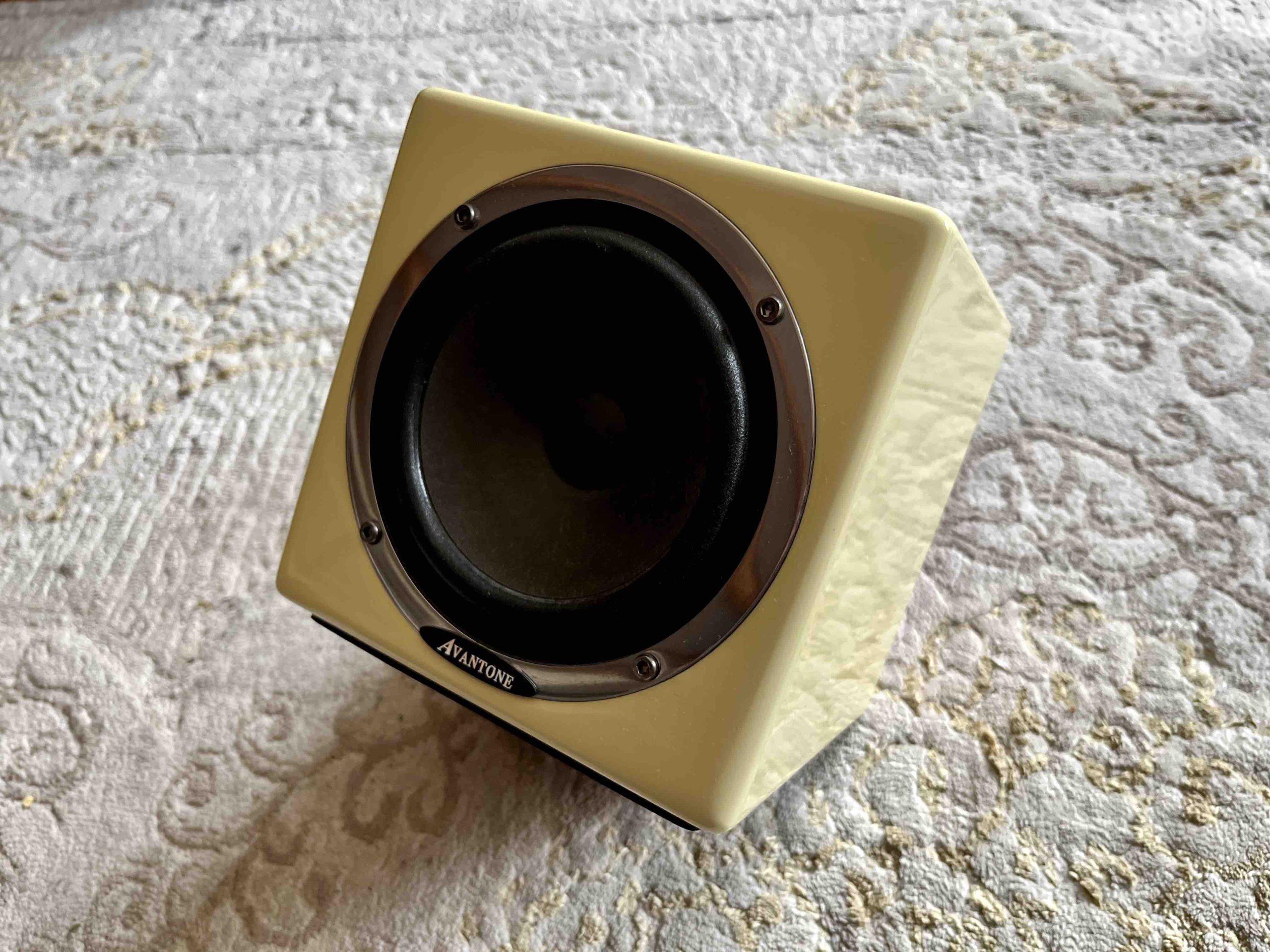 Avantone – Active Mixcube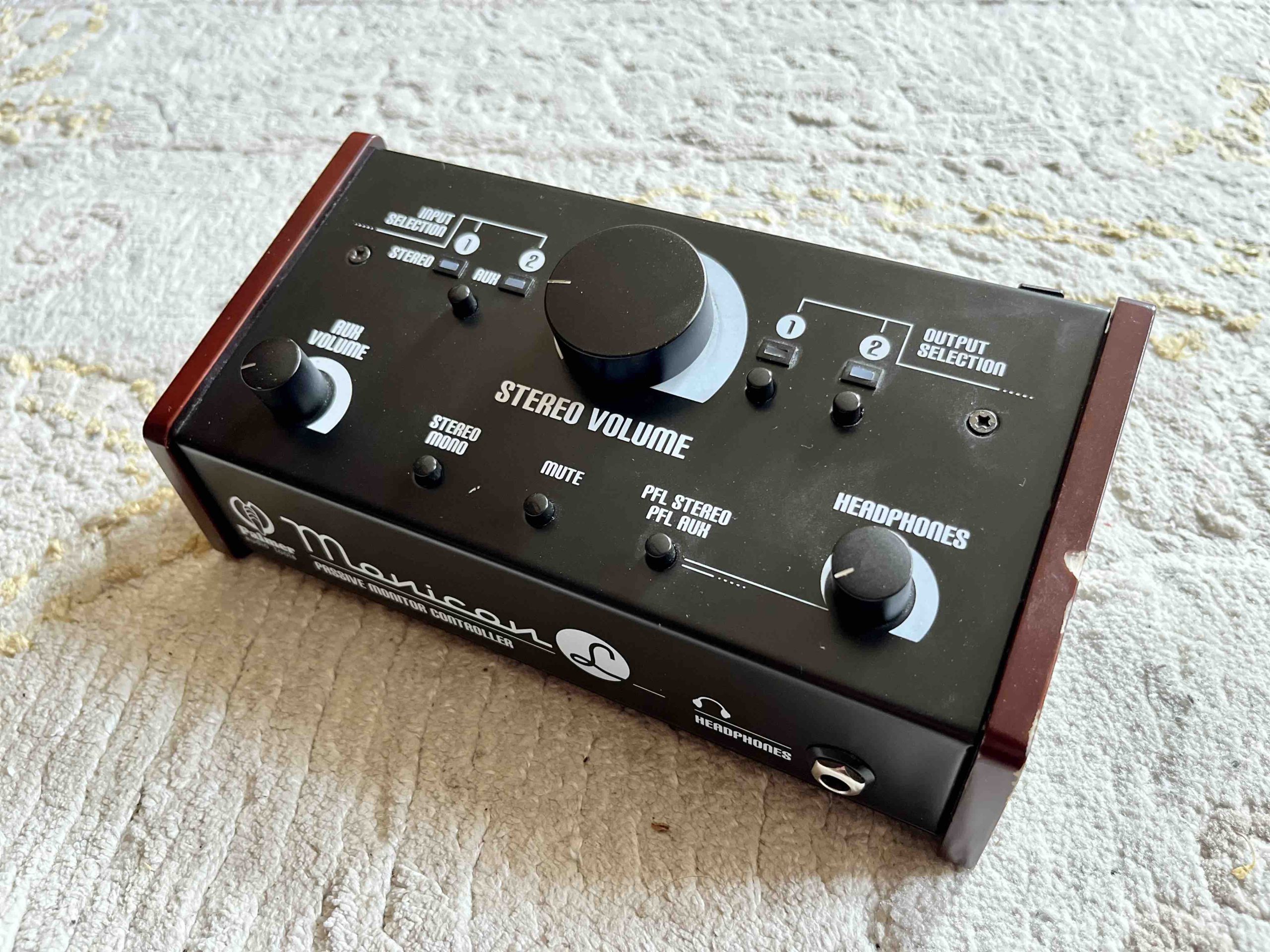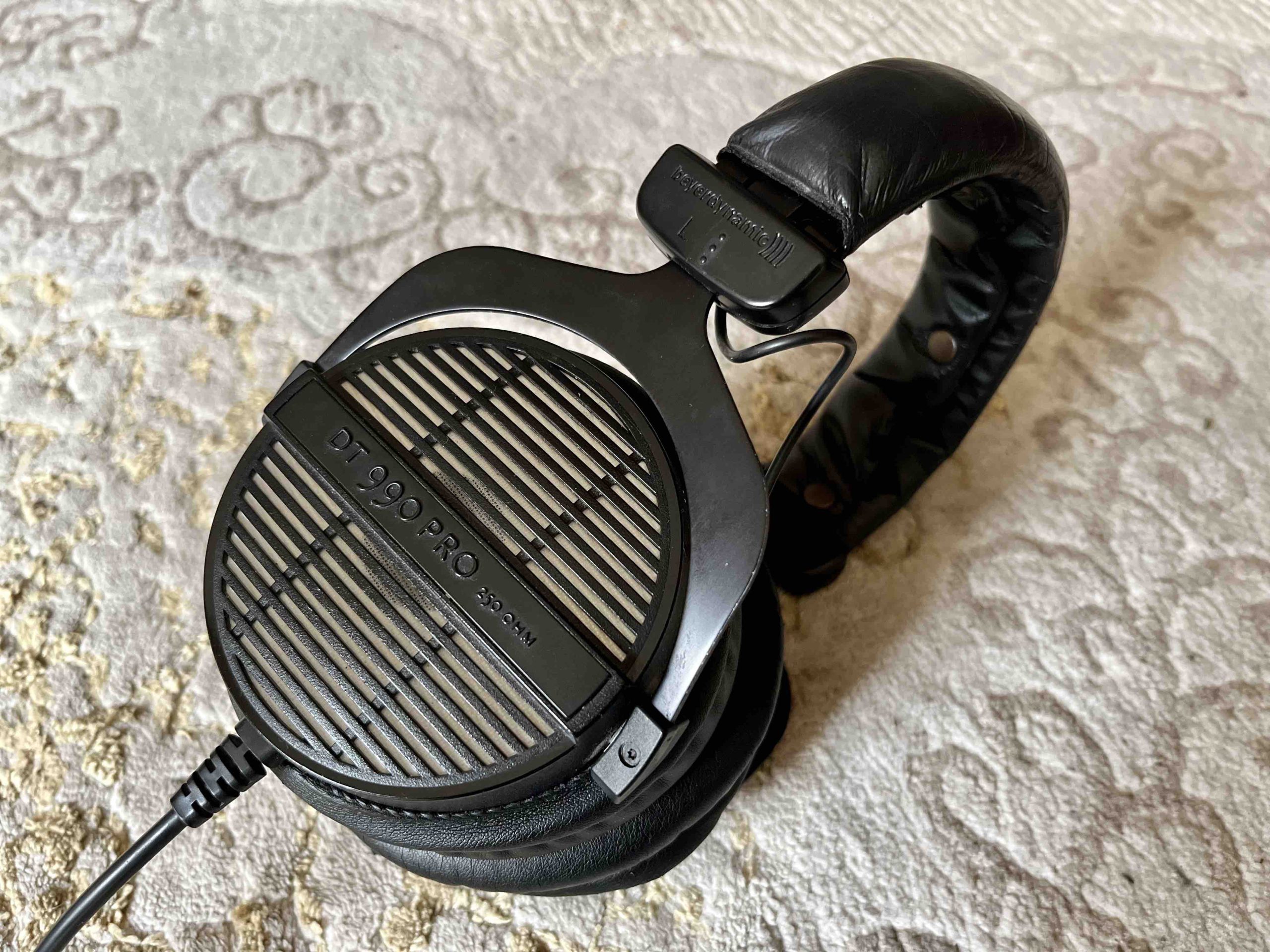 Beyerdynamic DT990-Pro 250
I mean check! Isn't this cool? This is a quality recording and mixing studio in a small trolley. Ridiculous. The devices above + cables, some guitar pedals, mics, small tools…and a book.
A backpack carries: Laptop, Camera, The Headphones, SSD, more literature and tiny accesoires. The laptop would also fit in this trolley, so you could actually run it all from it.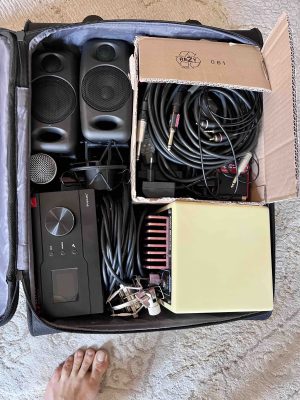 1. The Macbook M1 Pro has enough mental power for video editing as well as music production. The 14 inch screen makes it ok-ish to work on for a longer time, yet an external screen is always a good idea, not to hunch over too long and convenience.
2. The Antelope Audio Zen Go, together with Universal Audio probably provides the best preamps and conversion out there. Not the cheapest though. And connectivity is basic. No adat, just 2×2 outputs, line and cinch. So in theory you could run 2 set monitors simultaniously, but not switchable…hence the…
3…Palmer Monicon. It's a pretty good but basic monitor controller that allows switching, mono summing and has a dedicated headphone amp.
4. Ik Iloud Micromonitors. These are ridiculous. They are super tiny speakers with an excessive amount of low-end. They actually provide subs, and if managed in volume you can totally mix on these. What I do these days though is engage the filters. That makes them more neutral. A tad bit nasty in the upper midrange and still a bit heavy on the low end side. But hey, a speaker fits in your hand almost. For a traveling setup, on location recording session, it's lovely. They are active as well.
5. Avantone Active Mixcube. Of course great to have a lofi mono speaker for midrange reality check, especially if the iLouds are set #1. Only 1 does the trick to work on separation and mono compatibility. Active, but the downside is that the transformer per speaker is quite huge. Other than that I wouldn't miss it for the world in mixing.
6. Beyerdynamic DT990 Pro. Open headphones so quite flat in response. They are capable of translating a mix pretty well, but the top end is a little more present than flat. So you need to be aware of that and not compensate for that. In the end a little time to let your ears adjust the eq-curve works with any speaker.
Recording - Hybrid Workflow
I totally came to trust the DPS amp sims that are build in the Antelope Audio's interface. It let's you operate it as hardware, so no tweaking the sound after recording! Just set, and do a good performance. I like this way of working. And yes, sometimes it's convenient if you can tweak dramatically after the fact, but we all know were more tweaking possibilities leads to…
…tweaking away your time…
Further the Line6 HX stomp has been easy to work with from time to time, but after a few pendles, I did bring out my Princeton Reverb and Kool & Elfring Plexi and sometimes recorded these with a Torpedo Captor reactive load-box. From both a mojo and technical perspective that gave the best sounds. Not the fastest and most flexible but when the production and the mood really ask for it, fire up the amps…!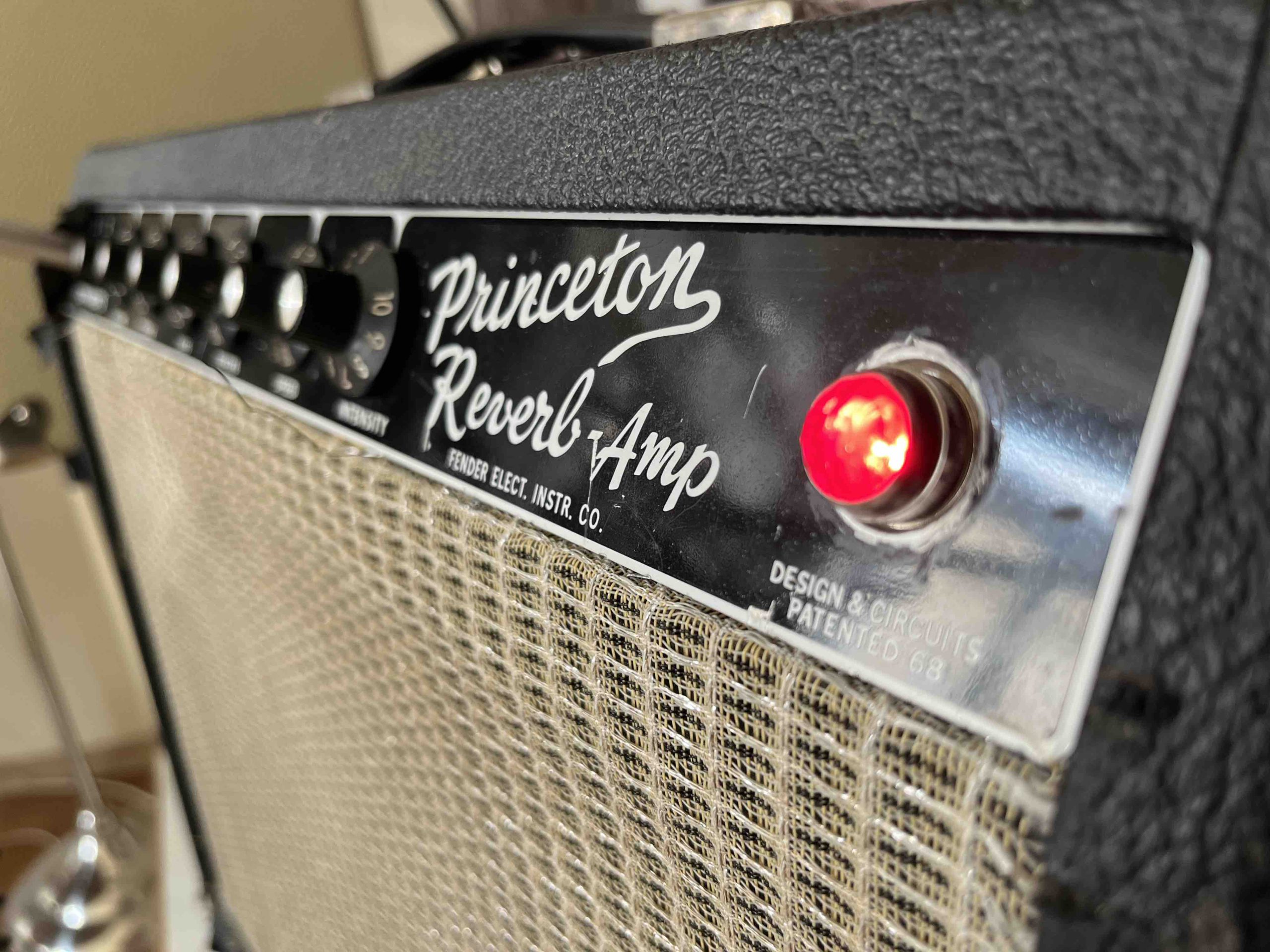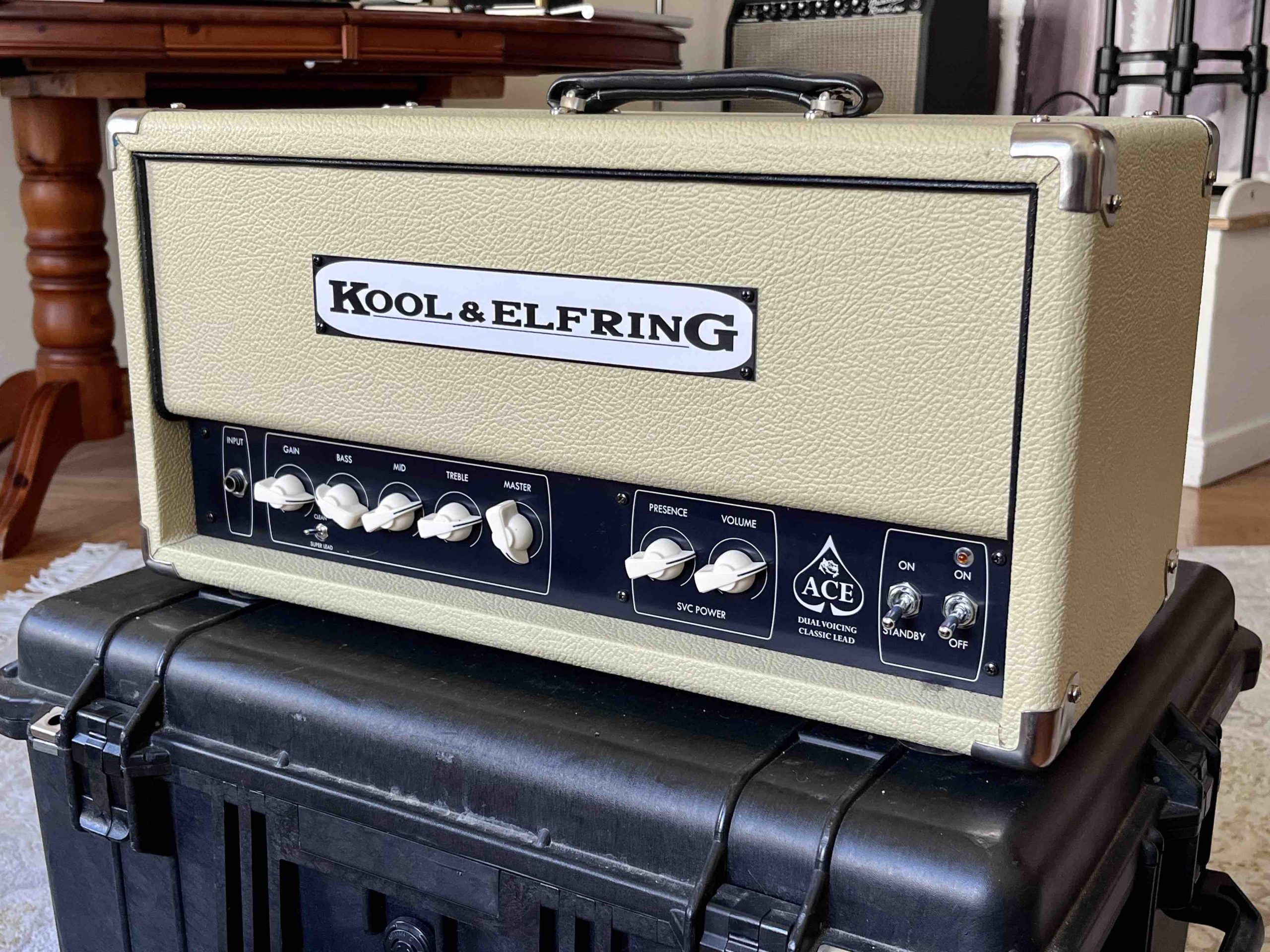 Here's a little throwback with my studio-desk, 2 fader-banks, a 32 channel interface, outboard gear and a lot of cable-management. 
That was fun too. But in the end, what's needed and what are hobby-toys to play with? 
Now, especially for mixing, a studio needs a properly treated solid room. However given the circumstance this space was a true gift. Not only did it provide at atmosphere to die for, it's Hapsburg era high ceilings style actually sounded pretty damn good and easy on the LF and made mixing on low to moderate levels absolutely possible!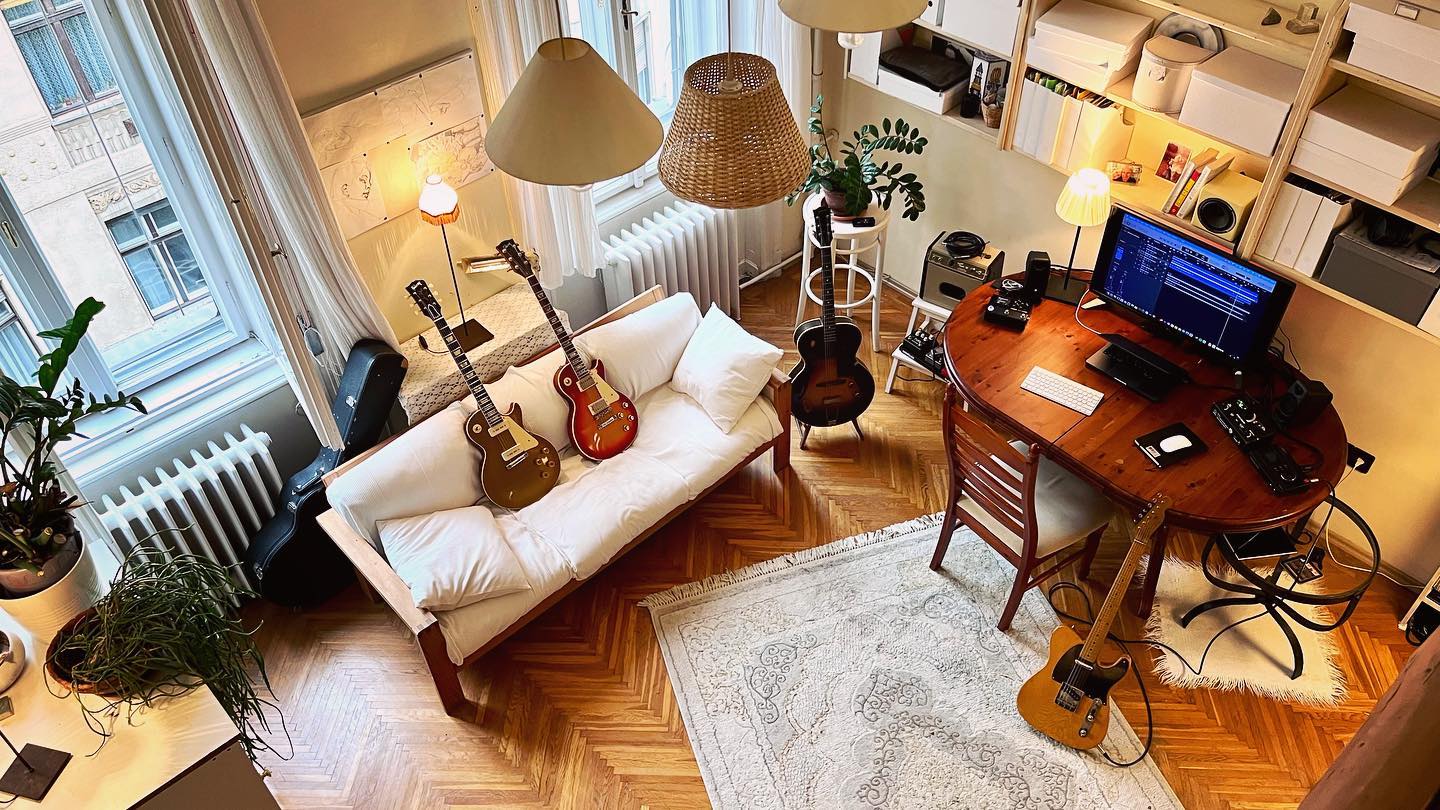 Now briefly some obvious pro's and cons to consider. And we can also throw them out of the window when they are fear-based thoughts. In the end you need your heart, your ears, a skillset and a growth mindset to either run a good studio or succeed in everything else you do in life 😉
Freedom of Mobility
Effective & Productive
Creatively Challenging
More pleasure in the craft!
Know when to stop, when living in your work
Cable-Clutter with tiny cables and shitty adapters
More demanding on the wear of devices
Less trustworthy reality check on audio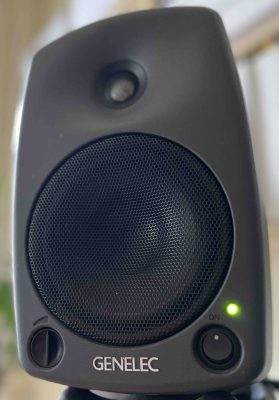 With a Little Help From My Friends...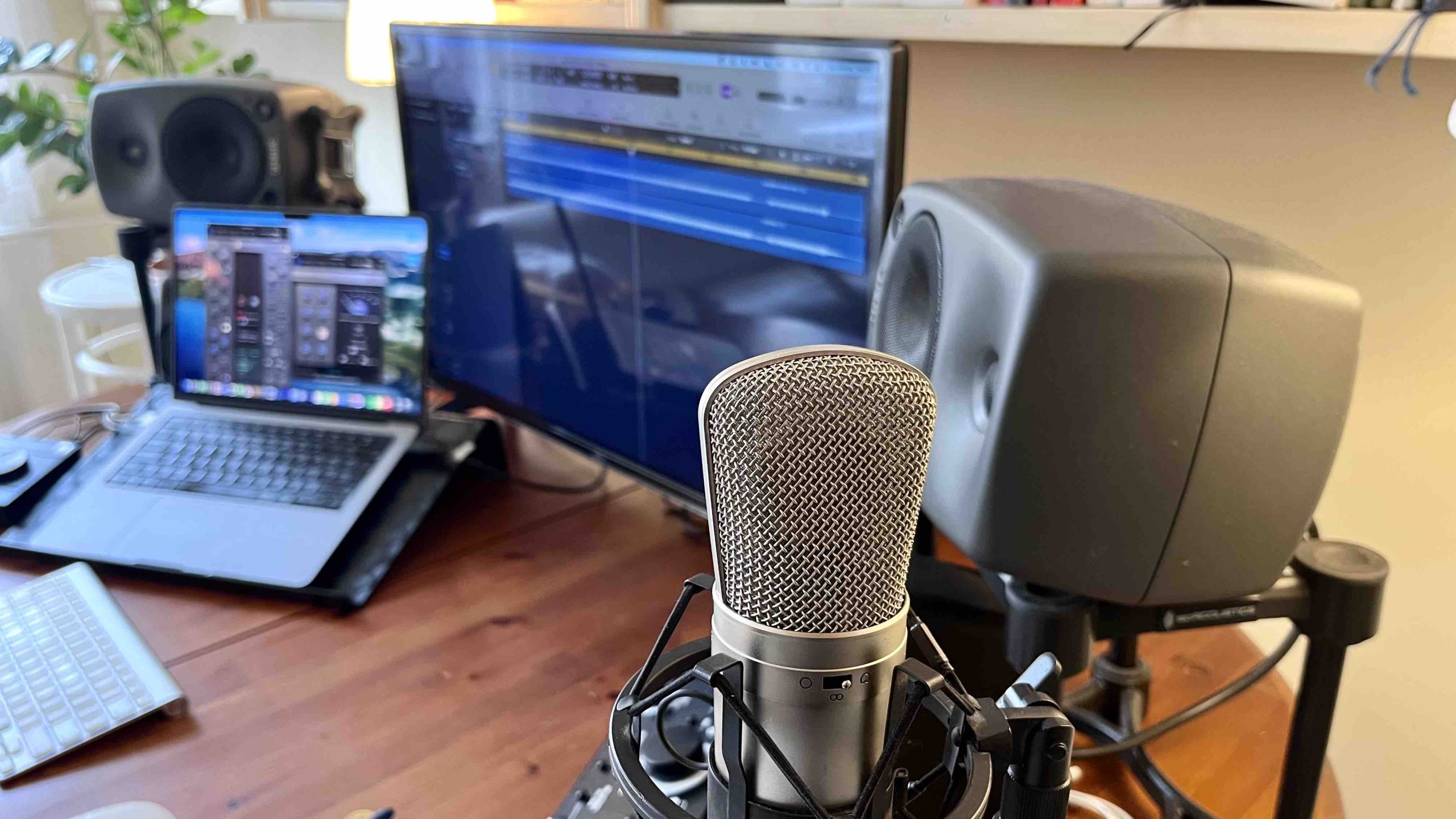 …Extra Genelec reference monitors, mic- stands, extra mics, extra external screen.
This allowed for at least some M/S and/or Blumlein setups,
less hunching over a desk and with size-able monitors, of course better references.
It's fantastic. Do it, understand the limitations of a minimal setup and embrace them. It's easy to think 'I need this, and I need this, oh and I can't do without this. You'll find out only when you're in. In the end I could reduce a little further. with minimalism comes the benefit of the relief of 'fuckaround-ithis'. Playing around with your tools, testing options etc. Without options, you do the work, period.
Best results always come from teamwork. Being a travel-studio both allows to place yourself closer to collagues but it can also make you live in your own bubble. And when your laptop is your center of gravity, it can be challenging to get away from work. I've experienced myself pushing my limits. But I was also determined to use my year's time so the energy came from somewhere. 
It's sometimes just a great experience to do exactly that. Go into your own bubble, challenge yourself, develop your skills and push yourself. Just be careful and kind to yourself, and know why you were doing what. 
In a week from writing this, I'm heading back to my Dutch home base and continue my studio business there. I'll absolutely start from this tiny setup and will be mindful of expansion on the materials. Now, from this and with the technologic developments, maybe it's possible te reduce in size even further and be able to actually fit a backpack or something.
However, a nice goal is to have flexibility and no compensation on quality of work. Proper convenience of a solid mixing room, creative home, and high quality travel-extension to joyfully operate in the field.